About Me
Before we get started I thought I'd give you just a little bit of an idea of who I am and how I ended up creating a website dedicated to making picture frames.
My name is Al Pilato, I've been a woodworking weekend warrior for a long time and have run a small part time business making picture frames for over 18 years.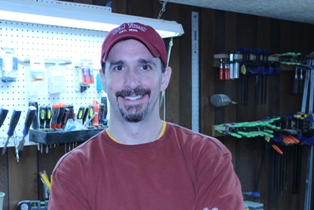 I've had an interest in woodworking since the time I was a kid, in fact
I'm proud to say some of my work as a young boy still exists and is on display 'til this day.
Of course, that's only because my Aunt Elaine has a heart of gold and the ability to look past the flaws of a bookcase made by her 14-year-old nephew!
After that early "success" I didn't attempt another project for over 20 years!
For some reason in 2001, the fire returned and I began woodworking once again. It wasn't long after that I made a picture frame as a gift and thanks to the Facebook equivalent of years ago - actual word of mouth - people started offering me money to make them frames!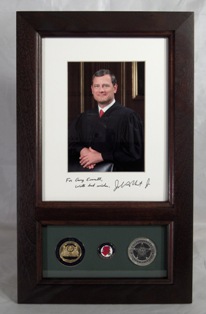 Since then I have made many many frames and have been fortunate enough to sell many of them. I sell on-line through my ETSY store and from this site as well.
Of course, referrals from happy customers to their friends and co-workers have been even more valuable! Nothing can grow a business faster than happy customers who feel they got more value than they paid for!
I've also had the pleasure of teaching basic picture frame making classes at a local Rockler's Woodworking store.
I was honored to be invited to a couple of local woodworking clubs to share some tips and tricks of frame making.
It really has become a passion and has proved to be an awful lot of fun.
I have had the chance to meet a lot of great people and have learned more than I have taught along the way.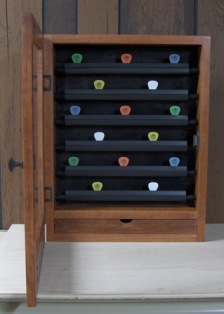 In addition to picture frames I've also made many different types of bookcases; from full-length wall cases to small under the window types, as well as bathroom vanities, CD towers, display shelves, jewelry boxes, gun racks, football cases, guitar pick cases and on and on and on...
Outside of woodworking, I enjoy golf, tennis, reading, working out at the gym, hockey and football (Fantasy Football too!!) and music - especially Springsteen!
Things that are most important to me are: my family, staying healthy, my family, woodworking and of course my family :)
Creating this website is just the next step in the evolution of my passion for woodworking and picture framing. Most of us dream of a day when we can earn some money by doing something we love. This website is making that possible for me.
By the way, I'm no techie - not even close! After a few months of research, I decided to try Solo Build It to build this web site. They are amazing and make it possible for people with passion, but limited tech skills, to become successful on-line.
I'm hoping to share as much information as I can to help you learn. I'm always open for questions and suggestions too!!  
Buying items from Amazon or the other vendors that are displayed on each page generate small commissions for the web site. The advertisements also generate a small revnue stream. This helps to pay for the yearly maintenance and hosting cost and the growth of the site. I will not approve any items or vendors that I know to be offensive to this community. If you come across something that is offensive please let me know. I want to earn your trust with the hope you will return again.
All my best
Al
Leave any questions, thoughts, tips or suggestions below!