Chair Rails, Give-a-ways and Leaves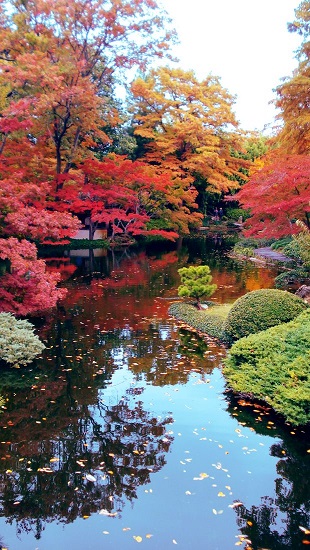 10.14.14 Volume #3
Happy October! Fall foliage is at it's peak in the Western New York area. I hope wherever you are you're able to enjoy this spectacular yearly show.
Without a doubt, fall is my favorite time of year.
Now, down to business.
If you saw $35 on the ground would you pick it up? I thought most people would - I might be wrong.
No one claimed the framing clamp I offered in the September Newsletter!!
I will try again this month to give someone a $35 gift. See below - it's soooo easy. In this addition:
1. Tip of the month
2. Questions from the Gallery
3. Take the free clamp!!
---
Tip of the Month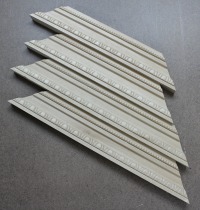 If you're interested in making some really great looking pictures frames that will leave your family and friends impressed... Stop by the Home Depot or Lowes.

It's hard to believe maybe, but they have a section of decorative molding that is used for chair rails, wainscoting and trim work, that can easily be used to make picture frames.

The molding is sold in 8' lengths, made of poplar or similar woods and is very cheap.


It also comes in several decorative profiles that you couldn't make yourself. Those profiles will be what leave you and others who see your work amazed by your skill level (or ingenuity if you tell them how you made the frame!).

Click on pic to enlarge

Stop by the nearest home improvement store and grab some.

Start with Step 3 of the picture frame making process and in no time you will have frames to be very proud of!
Step 3 - Cutting Rabbets


---
Questions from the Gallery
A few people have asked me about standard sized frames in the United States versus Europe. Are they different or is it universal.

Well, the standard sizes are different, not only in actual size, but in the 'systems' of measurement.

In the U.S. the sizes are all based on inches. In Europe they are based on millimeters, centimeters or by using a system of Alpha-Numeric codes.

You can see the standard sizes for the U.S and all 3 types of measurements in Europe here: Standard Picture Frame Sizes in the U.S. and Europe
---
Give-a-way!!!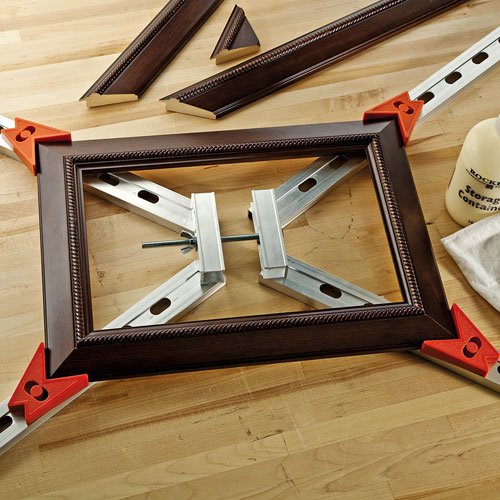 I'm giving away this very handy picture frame clamp to one of the readers of the Newsletter. The clamp sells for around $35 and is great for squaring up frames while gluing them together.

All you need to do for a chance to win is click on the link below, which takes you to my website - Picture-frame-it-yourself.com, and leave a comment on the bottom of the page.

I will pick one of the comments that are thoughtful and related to picture framing.

It's that easy!! Make your comment by Halloween.

If you are unable to comment using one of the options on the page send me and e-mail with your comment and I will post it for you.

It's free (including shipping!!!!) Leave your comment here Contact me here


---
Feedback
If you have comments or suggestions for future newsletters just let me know. I am very interested in knowing what areas of framing you are most interested in and what you would like to know more about.

Until the next time, remember every picture is worth a thousand words - and a frame to hold it!

take care Al

Go to Picture-frame-it-yourself.com

---